Accommodation
5 minutes with...a Birley CSA
Residential Customer Service Advisors are crucial in helping our halls run smoothly, without them we'd simply fall apart in a quivering mess of tears and despair. If you live in halls you'll soon become familiar with their bright and helpful faces and come to appreciate them almost as much as we do. You can't love them more than we do. Sorry, but that's just the way it is.
Name, role and how long you've worked here:
Jamie, Residential Customer Service Advisor, since January 2017
Favourite part of the job:
Sorting the post – it's a good way to chill out mid-shift and you also learn a lot of student names.
Typical working day:
No day is the same really! Whether we're dealing with contractors coming to fix things, providing an ear for students or assessing the site for safety, each day brings a different challenge.
What are you reading/watching/listening to at the moment:
I'm currently addicted to RuPaul's Drag Race and I'm so glad Netflix have kept it updated each week. Music wise, I've recently rediscovered Go Deep by Janet Jackson and I'm a Britney megafan – check out my articles on Browser to learn more!
You have to explain humanity to aliens using only three items, what do you show them:
A French bulldog
Pizza
A book of memes
If you could time travel, what era of time would you most like to live in:
It's so boring, but I wish I'd been born 10 years earlier so I could have been out clubbing when Steps and the Spice Girls were at their peak. Either that or I'd like to see what life is like 50 years from now so it's not a huge surprise when octopuses eventually have taken over the world.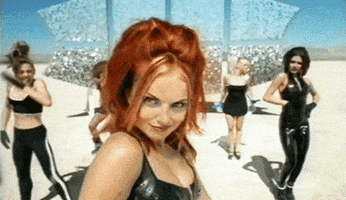 If you could be an animal what would you be and why:
To paraphrase Bjork, I'd be a polar bear because they're cute and cuddly but they can be quite strong when you meet them.
What would your band name be:
Jacuzzi Dishwasher.
Favourite thing about Manchester:
The spirit. No matter what happens, Manchester always sticks together.
If you want to hear more from Jamie he's done loads of amazing articles, click here to disappear into the Browzer black hole of where-did-the-last-hour-go?
Get to know more of the team here.