Lifestyle
Moving back to uni: Expectations vs. Reality
Let's be real, Christmas feels like a million years ago.

Whether you moved back to university last week or you've been here slightly longer, we welcome you back to Sheffield Hallam with open arms! For some of you, this might be a positive thing and others, not so much - we won't take any offence...
If you're feeling a bit down in the dumps and moving back to university isn't how you thought it would be, is it because your expectations were anything like this?
1. "I have SO much more freedom at uni."

Reality: You miss your family and friends from home, right? That's understandable. Christmas is a lovely time surrounded by everyone but it gets to a point where you're ready to get back to your independent life at university where you have no one to answer to. However, now that now you're back, you miss everyone like crazy, just remember they're only a WhatsApp message or phone call away!
2. "My life at university is way better than at home!"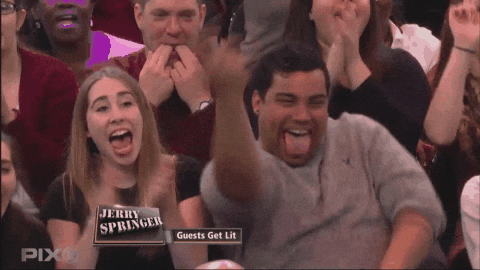 Reality: You've come back to university and got 5 exams and 3 assignment deadlines within the next month, so maybe it isn't that amazing after all! This is guaranteed to make you feel homesick but no matter how hard you're finding January, it's all over before you know it and then university life goes back to normal. Get some plans in the diary to give you something to look forward to.
3. "My new loan drops in January, buzzing!"

Reality: Like most university students in 2020, you probably need to stick to a budget to make sure your money lasts until the end of this term so maybe you won't be splashing the cash after all. Being on a budget isn't all bad, have a look through our hacks and tips and you'll find lots of cheaper ways to cook, have fun and go shopping (etc) without spending all your cash at once.
4. "I'm struggling and have nobody to talk to about it."

Reality: Feeling down and lonely is an awful feeling BUT you have so much support around you at university. You could talk to your friends/flatmates because they will probably be in the exact same position. If you find that difficult, pop into Accommodation Services or contact Student Support Services. For academic stress, your tutors will be able to help out too.
The first (big) step is reaching out and after that, you will start to feel better. Good luck with your exams, the light is at the end of the tunnel now!